A dream of many people is to build their own home, their dream home. Are you one of those people? Do you want to build because you cannot find the home of your dreams—the one you imagine that does not exist? Or do you want to build because it is a part of you, from the first meeting with the Architect to when the keys are given to you and everything in between? As they start to frame, you see your house taking shape. After your house is waterproofed, the windows are installed, and the roof is on, the work inside begins. When drywall is installed, you can picture the end result. There is still the fun of selecting every element of your home from the cladding on the outside, shingles on your roof, and the finishes inside. Imagine a home built just for you.
As a design/build company, Monaco | Pinnacle Custom Homes works hard every day to service our clients, making sure that all their needs and wishes are met. We strive for quality and service; that means we take your budget seriously.
What does quality mean to a builder?
It means that we do not do the minimum to reach code. Building to code means you get the bare minimum when it comes to building standards.
Monaco | Pinnacle Custom Homes looks to the future:
We look at new products, technologies and new breakthroughs in construction to ensure the satisfaction of our clients.
It's not just doing things better, it's making sure that our service is excellent. This means that each site has a dedicated site supervisor. The site supervisor makes sure the project keeps moving forward, that the trades show up when they are supposed to, and that all deliveries are made on time.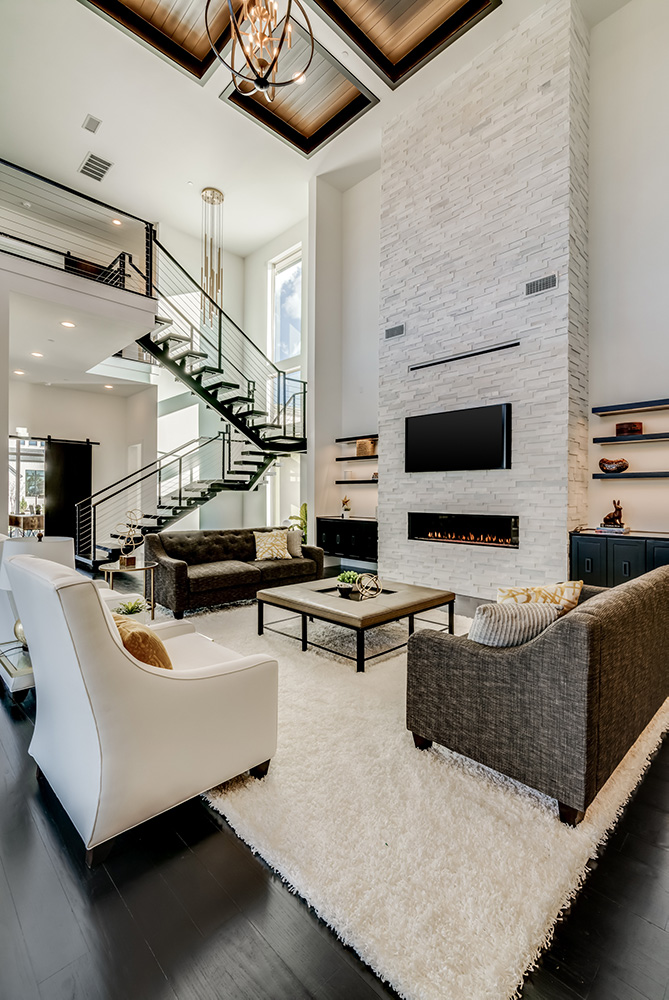 They also monitor the trades on-site ensuring that the quality you expect is maintained. On top of your Site Supervisor is the Sr. Project Manager that makes daily trips to each project, his years of experience and education means he can spot problems long before they occur or find solutions that make the home function better. Our personal favorite is when he suggested changing the HVAC system so that the 2nd-floor furnace room could be moved, giving the master bedroom a bigger walk-in closet. It is little things like these that make Monaco | Pinnacle Custom Homes different from other builders.
Custom Home Portfolio